Chartered Insurance Underwriting Agent
Newly launched

The insurance sector is evolving rapidly. The emergence of managing general agents is an example of how organisations and job roles with specialist expertise are increasingly being relied upon to perform the vital functions of a modern insurance market.
To recognise their growing market presence, we have created the Chartered Insurance Underwriting Agent title to reflect the specialist knowledge of individuals working in this sector.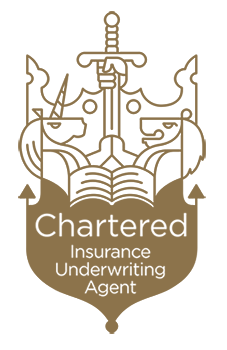 The new Chartered title enables members to demonstrate their achievements, representing an adherence to professional standards and a commitment to proudly upholding ethical standards.
While eligible holders of the new Chartered title may not be consumer-facing, their contribution to delivering good customer outcomes is significant. Their specialist knowledge and market experience deserves acknowledgement and this is what the dedicated Chartered title aims to achieve.
Join online
To apply for Chartered Insurance Underwriting Agent please visit Individual Chartered - Join
Already a Chartered member? If you believe the new Chartered title is more aligned with your job role and experience, you can replace your existing title for free. Once confirmed, we'll send you your new Chartered certificate displaying your new title. Simply speak with one of our Customer Service advisers via the Web Chat function that you can see on the side of this page. Alternatively, you can email Customer Service to request the change.