Chartered case study: Financial Planners Lucas Fettes relishes in serving society
Corporate Chartered case study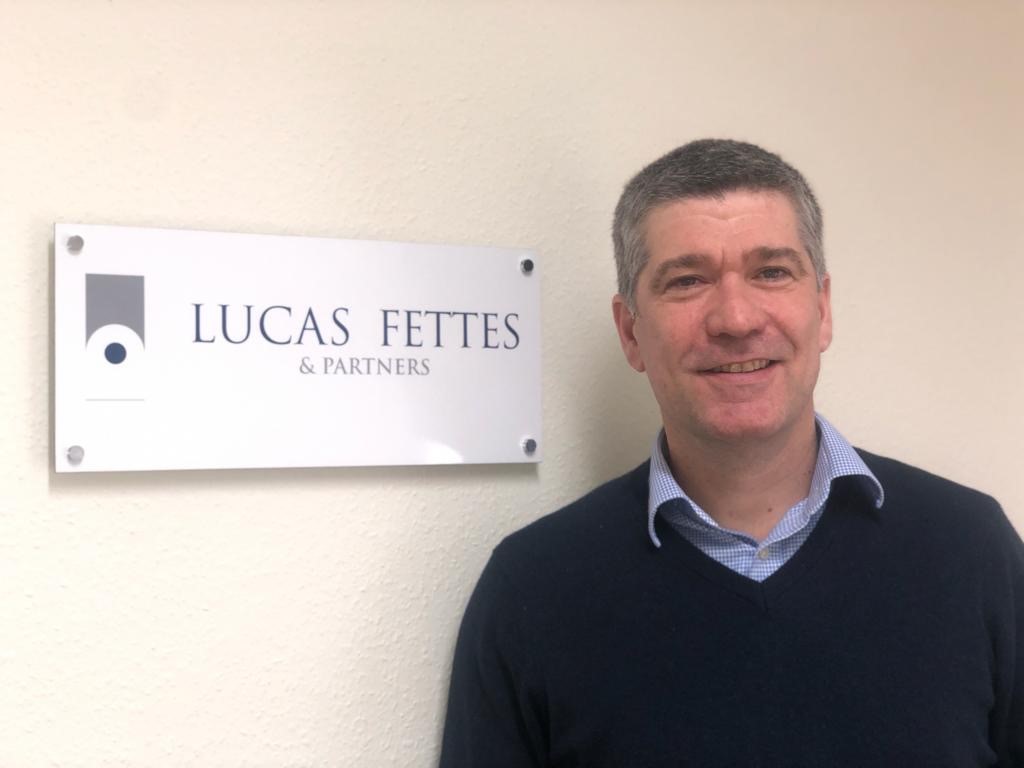 Lucas Fettes are Chartered Financial Planners who believe achieving the status has had a positive impact on their business in three meaningful ways.
It acts as a signature of trust and expertise
It reinforces the collective values of the company
And, it supports the higher standards of service they seek to uphold
They view Chartered status as an achievement because it reinforces the firm's message to clients that they provide high-quality advice and act in their best interests, clearly demonstrating 'client centricity', which is one of three core values of the Chartered ethos. They combine this customer-focused approach with their complete independence, which allows them to stand out from their competitors. 
What core value from the Chartered ethos have Lucas Fettes embedded into its business culture?
Lucas Fettes prides itself on its long history of supporting charitable causes and acting in an ethically responsible manner, both in the UK and internationally. Over the few years, they've supported several charities and causes, including:
The Big C 
The Trussell Trust
Mind 
Save the Children 
To Kenya With Love (10 Years of support)
In addition to their charitable work, the firm has been appointed as a 'Trusted Supplier' of the National Council of Voluntary Organisations (NCVO) since 2012 and supports over 15,000 members with regular communications and events. Other charitable and ethical initiatives they are involved with include: 
Permitting employees a volunteering day each year
Organising, or being involved with, four free events aimed at assisting members of charities
Providing a ride to work scheme
Actively seeking to reduce carbon footprint, e.g. LED lights, using sustainable paper, and recycling 
What interesting research, studies, or findings has Lucas Fettes been involved in?
In 2015 the firm surveyed 294 individuals from volunteering and not-for-profit backgrounds, in the hope to better appreciate the challenges that were faced by these organisations and understand the viewpoints and experiences of those working in the sector. They looked at:
The economic environment.
Reputation and perception
Emerging risk; and
Employees and volunteers.
The research illustrated a consensus that charities were facing more challenges, when compared to three years previous, and that these posed new risks to the organisations they were involved with. These challenges included historical problems, such as funding, changes to legislation, and reputation, but also included emerging issues such as cybersecurity and trustee liabilities.
Despite this, the research also showed that these individuals had a higher rate of job satisfaction when compared with other industries. This was a result of the training programs delivered and their organisation's willingness to provide valued employee benefits. 
The research resulted in some interesting outcomes and provided them with new insights - many of which have helped them maintain a strong presence in the not-for-profit sector.
What measures do you take to ensure employees at your firm remain at the top of their profession?
Lucas Fettes actively encourage staff to continue their professional development by:
Paying for job role specific exams and providing time off for study.
Providing internal and external training sessions.
Offering a mandatory CPD program (35 hours).
Providing access to ThreeSixty resources; and
Permitting employees to regularly attend ThreeSixty, PFS, and other industry conferences and seminars.
In addition to this, several employees are members of the CII Research panel, which means they help shape the content and structure of the CII's learning solutions and member services. 
These measures have been truly valued by their team and have contributed towards the firm being announced as one of the winners in the "Best Financial Adviser to Work For 2020" category at the Professional Adviser Awards in February 2020.
What ways have you implemented the CII Code of Ethics into your business?
As a Chartered firm, Lucas Fettes claims they "have a duty to our clients to adhere to the highest ethical standards which is cemented by our status as a directly FCA authorised firm". Therefore, they have developed a culture supported by systems and controls to ensure the fair treatment of their clients is embedded at the heart of this. 
They are wholly independent and undertake ongoing research and due diligence, supported by central controls to ensure they maintain impartiality. Advocating for transparency in all their communications to ensure the best interests of the client remain at the centre of what they do.  
Lucas Fettes Compliance Committee meets quarterly to assess and mitigate risk, review compliance operations, and adviser activity through agreed key performance indicator standards. They engage annual external compliance oversight (ThreeSixty), as well as operating an internal compliance structure with an in-house Compliance Manager. 
In addition to this, they maintain and regularly train employees on key areas including anti-money laundering and countering the financing of terrorism (AML/CFT), whistleblowing, inducements, vulnerable clients, and conflicts of interest.  
As an equal opportunity employer, Lucas Fettes welcomes a diverse workforce, and their commitment to an open and inclusive culture is recognised by the recent Professional Adviser Award win.
The firm promotes an open and honest environment, but in the event of any unfavorable behaviour they have policies within their Employee Handbook to deal with such matters fairly and under Employment Law. 
Lastly, from a business perspective, what value does Lucas Fettes derive from being Chartered?
The firm believes the accreditation provides value because their clients, employees, professional connections, and those looking for financial advice recognise they have achieved the highest standard. 
The accreditation also reinforces the company brand and provides validity to messages, both of which they believe are key when deciding on a financial adviser to entrust.