Chartered marks: Financial Planners
The link below will download a folder containing a complete set of artwork files for Chartered Financial Planners along with the new Chartered mark guidelines.  The artwork files can be used across digital (RGB), print (CMYK) and spot colour print (SPOT). In case you do not have the correct software to open these files, each logo variation has been provided as both a high resolution JPEG and PNG. However, we advise that you supply the appropriate file type to your design agency/printers to ensure optimal results.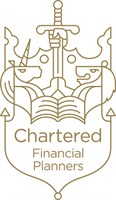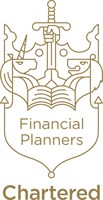 You will notice that there are two variations of the new Chartered mark depending on the size at which it is to be used. Please refer to the guidelines and share these with your design agency before applying the Chartered mark to your collateral. You now have three colour options to choose from when promoting your Chartered status. While it is preferred that you adopt the standard gold version, depending on the collateral to which it will be applied, you may prefer to use the dark grey or off-white versions also contained within the folder. If you require any help or assistance accessing the folder or with the application of the new Chartered marks, please contact Customer Service.
Download link:  Chartered Financial Planners