Frequently Asked Questions
Below is a list of common questions about the New Generation programme. Please read this before beginning your application.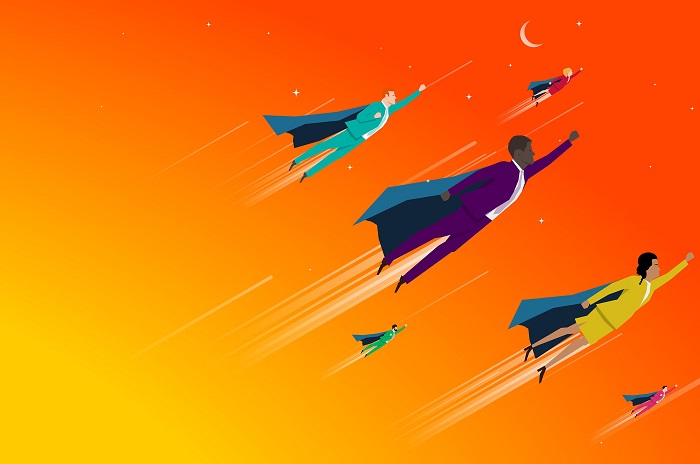 How many places are available?
There are 10 places per group - broking, claims, London Market and underwriting, 40 places in total.

Do I need to submit a CV or other supporting information with my application?
The application form covers all the information we need. You are welcome to submit relevant supporting material using the link on the form, we do not give preference to candidates who have done this or see it as a substitute for a well-completed application form.
Why do you need my line manager's details?
The New Generation programme can be quite time consuming and requires participation in CPD events during working hours, we want to make sure that participants' managers are supportive of their involvement. We may also ask line managers for an endorsement as part of the application process.

How does the selection process work?
Our Director of Policy reviews all applications and discusses them with the society boards before selecting the candidates who will benefit most from, and contribute most to, the programme. We may approach you for further information to aid the decision-making process. We will then contact the successful candidate and confirm that we will be in contact with their line managers for a reference. Our decision is final.
 
Are there any restrictions on how many people can apply from each company?
No, we do try wherever possible limit participation to one representative of each company within each sector group. The reason for this is that one of the most important and popular objectives of the programme is the opportunity given to mix with peers from across the market.

What sort of time commitment does the programme involve?
There are four CPD events (two full days and two half days) between October and June, plus a full-day project kick-off meeting in November which we expect you to attend.
In addition to this, you will be expected to work on a project. The amount of work involved in this varies greatly, but on average each participant spends around ten hours a month on it for six to eight months.
How much support is offered for the project work?
The purpose of the project is for the group to work together to generate an idea and manage their own time. However, groups will be given the opportunity to present their ideas at the quarterly society board meetings and receive feedback and guidance. We also choose topics for the CPD events which will benefit the project work, and we are generally happy to provide logistical support such as booking meeting rooms and providing conference call details.

Do I have to attend all of the CPD events?
If you are selected for the programme we would like you to make every effort to attend the events, however we understand that this is not always possible, so if there is a date you cannot make please give us as much notice as possible. Generally we do not expect each group member to miss more than one event during the programme.

Is there a cost involved?
The CII will not charge you to participate in the New Generation programme.

Will you pay my travel expenses?
The CII dedicates a significant budget to organising New Generation events and booking high quality trainers to ensure participants get the most out of the programme. We are unable to pay members' expenses. Typically, employers are happy to cover these costs because of the development opportunities the programme offers their staff.

If I am unsuccessful, can I reapply next year?
Of course. There is no limit to how many years you can apply for the New Generation, providing you still meet the criteria. We will keep this year's most promising candidates on file and notify them when next year's programme opens for applications.
We hope that this page answers your questions about the New Generation programme. If there is anything else you would like to discuss with us please email newgeneration@cii.co.uk or call 0207 397 1137.