SIB's first anniversary
News Article
As the Society of Insurance Broking approaches its first birthday, we reflect upon some of its achievements to date, and what's coming in the year ahead.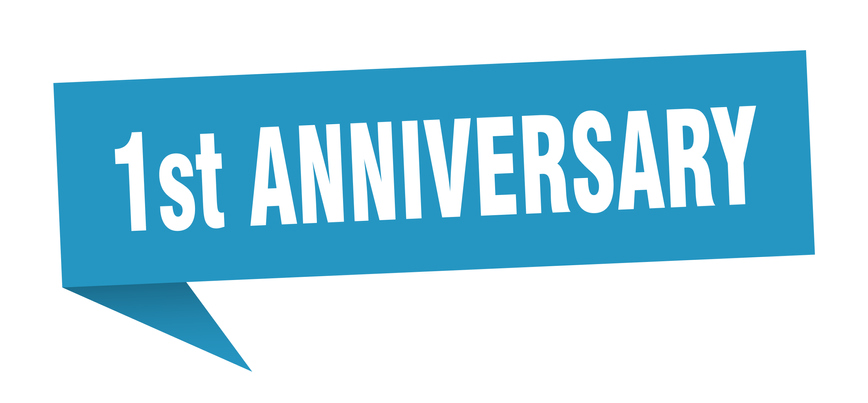 Launched in September 2018 as a key component in delivering the Chartered Insurance Institute's (CII) strategic manifesto, the Society of Insurance Broking (SIB) is a professional community of almost 15,000 CII members. Offering a truly enhanced member experience, the Society is here to support our members at every stage of their career and transform how they engage and interact with their professional body. Closely aligned with the CII's Royal Charter commitment of building public trust, SIB is committed to raising professional standards through instilling the importance of professional ethics and a customer-centric culture. 
Our Good Practice Guidance sits at the heart of the work we do. Written with clarity and accessibility in mind, the guides offer a summary of a topic or issue in the market, as well as easily implemented recommendations that aim to achieve better customer and client outcomes. The subjects are driven by ideas and requests from our highly experienced Advisory Board, as well as the wider membership of the Society. This year, we have tackled a diversity of topics including the Insurance Distribution Directive (IDD), forensic marking systems and construction materials. Of particular note is the body of work we are developing around vulnerable customers – an issue of high importance to the FCA. A vital aspect of maintaining public trust is ensuring fair treatment for all customers, regardless of their personal situations. 
The Society's own ezine, BRisk, provides news and articles to our members offering longer articles with more depth, technical insight and interviews with industry leaders.
In May, SIB travelled to Manchester for its first physical event: BIBA 2019, where an exhibition space and fringe session focused on the issue of public trust. The experienced panel, including Liz Foster (Non-executive Director, SIB) Peter Blanc (CEO, Aston Lark) and Graeme Trudgill (Executive Director, BIBA) led an engaging discussion considering how we understand, measure, and improve consumer trust in the broking profession. 
As we move into our second year, we will continue to expand and diversify the content and insight we offer. The ways in which our members develop their knowledge and skills are changing, with a growing demand for audiovisual and on-demand learning opportunities in particular. Our online bank of webinars, interviews and video guides will continue to grow. 
In addition to the broader strategic guidance they provide, SIB's Board continues to support the CII New Generation Broking group, a programme for some of the best and brightest in the industry. They provide mentoring to the group's research project, which this year will consider attitudes amongst SME brokers and their views on public trust and reputation. 
The CII's new President, Nick Turner, is keen to address the issue of public trust through the Societies, and work is currently being undertaken to investigate where SIB's existing work can complement the objectives for his presidency. By identifying case studies from within the SIB community, we can tackle specific public trust issues on a sectoral basis. By continuing to develop stronger relationships with key industry stakeholders (including amongst others the FCA, BIBA, and the ABI), we can ensure the work we carry out in this area has a tangible positive impact on the sector. 
The foundations which the first year has provided form an excellent basis for continued success, but there is still so much to do. Every area and department of the CII have contributed to this success, and SIB looks forward to continuing to work hard to provide a relevant, engaging and modern membership experience to the broking sector.
Kevin Hancock, Chair of the SIB Advisory Board, said: "The first year has been a year of providing material and content to our membership, with the SIB giving our part of the profession a higher profile in the wider insurance community. We continue to encourage our members to improve their knowledge and skills to lead to better customer outcomes and greater public twill rust in the broking profession."
As we approach its first birthday, I feel very optimistic about the future for the Society of Insurance Broking. The Good Practice Guidance we have issued has helped members to enhance their technical abilities and improve their professional behaviour. Of particular interest to me were the results of the member survey we conducted in June, highlighting the uncertainty the insurance broking community faces, from continuing political instability to the changing expectations of customers and clients. In the same survey, it was heartening to see the importance our members place on enhancing the knowledge and skills of themselves and their staff, something they viewed as key in protecting against the uncertainty and developing their businesses in the future. I look forward to continuing to work with our Advisory Board and membership to support and advocate for the broking sector.
This document is believed to be accurate but is not intended as a basis of knowledge upon which advice can be given. Neither the author (personal or corporate), the CII group, local institute or Society, or any of the officers or employees of those organisations accept any responsibility for any loss occasioned to any person acting or refraining from action as a result of the data or opinions included in this material. Opinions expressed are those of the author or authors and not necessarily those of the CII group, local institutes, or Societies.