Why qualifications were the making of me
Blog article
It's about being the best that you can be and demonstrating qualities that we know benefit our customers, and that they will recognise and appreciate in our services.
I began my career in the insurance industry more than 35 years ago and it is fair to say I have seen a lot of changes.
My first role was at Sun Alliance in London and after a brief spell in retail banking, I went on to work for GRE in Maidstone and Link Underwriting Agency, then joining Markerstudy 10 years ago. I enjoy insurance because there is such scope for personal involvement with customers, colleagues and the wider insurance community; I also thrive on change and as Markerstudy is so agile, there are always challenges to be met, which is very exciting. I feel very lucky to be working with such a highly talented group of insurance professionals, who help create such an energised working environment.
Being encouraged to study for professional qualifications was the defining point in my career. Having professional qualifications on my CV made me stand out. I wouldn't say that I was necessarily any better than some of the other people I was up against in the early days, but having my ACII and FCII helped get my CV noticed and therefore provided some excellent opportunities. I hope it showed a level of commitment and willingness to go the extra mile, which is something that I think all prospective employers recognise and value. I am very grateful that in my early days at Sun Alliance and then at GRE and Link, I was given encouragement and financial support to achieve these qualifications.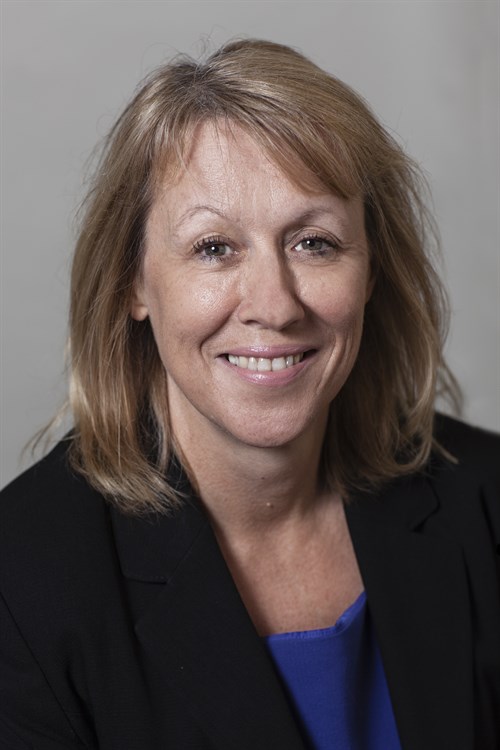 I now focus a lot of my time on initiatives designed to help Markerstudy fight fraud and best serve its customers. I have helped mastermind a customer charter for the group, designed to aid staff engagement and embody the key values of the organisation. We have a set of values that we call our V10 and we expect our staff to champion these attributes in their day-to-day working life. Creating the charter was about giving them a really practical way to ensure that they serve our customers while thinking about and incorporating these traits. It's about being the best that you can be and demonstrating qualities that we know benefit our customers, and that they will recognise and appreciate in our services.
Finally, there is plenty of room for women in the industry despite the common misperception that it's a 'man's world' - and I've never thought that being a woman has held me back or created any barriers. We will know we've come forward in our thinking when it gets to the point that it isn't even a consideration. Insurance can provide a great career for everyone and the range of opportunities and challenges should prove attractive to the very best candidates available in the jobs market.

Wendy Hilder is group underwriting manager at Markerstudy
This document is believed to be accurate but is not intended as a basis of knowledge upon which advice can be given. Neither the author (personal or corporate), the CII group, local institute or Society, or any of the officers or employees of those organisations accept any responsibility for any loss occasioned to any person acting or refraining from action as a result of the data or opinions included in this material. Opinions expressed are those of the author or authors and not necessarily those of the CII group, local institutes, or Societies.