President's statement
Annual report 2020
Julie Page became CII president in October in the midst of the pandemic, during which time insurance and financial services have had to evolve and adapt to face the unique challenge that Covid-19 presented.
"At any time, it would be a privilege to become the president of the CII," Julie tells us. "But now, with the unprecedented health crisis and economic interruption caused by Covid-19, the need for us to continue to focus on trust in our products and services increases both the responsibility and accountability I feel in fulfilling the role."
Her theme for her time in office is "meeting unmet needs- ensuring the future relevance of our profession to build trust".
"The insurance profession does fantastic things around its core competence and the protection of tangible things and people," she says. "However, the reality is that our world is pivoting away from the tangible and placing more value on intangible things."
"Current events have highlighted a 'trust challenge' that aligns directly to this issue of tangible vs intangible. Covid-19 has created an economic interruption not founded on physical damage, whereas the business interruption protections provided by insurance fundamentally are founded on physical damage. We have a perception gap which we must find a solution for."
"We need to use the insight we have to guide and support customers, ensuring that both we and our clients understand what we are here to do; aligning expectations to fulfilment."
 "My presidency is about encouraging conversations and creativity to start the move into solution mode, meeting these challenges while building and maintaining trust."
Wellbeing challenge
She believes that, allied to the theme of unmet needs, is the need to tackle the challenge of mental health within ourselves and our organisations.
"I believe that a failure to tackle the challenge of mental health and wellbeing within ourselves and our organisations will hinder our ability to service our clients' needs as this risk grows."
"Uncertainty breeds mental health issues. While many of us feel we can cope with an uncertain today when we are planning for a more certain tomorrow, the pandemic has meant we haven't known when that will come. Before Covid-19, we had a rising challenge around mental health and wellbeing in our workplaces and the events of 2020 have accelerated that challenge."
"Thankfully, there is a cultural shift in which we are increasingly being given permission to make work activities coincide with our life needs and empowered to reach out to access mental health and wellbeing support. And we need it more now than ever."
"In these tough times, the value of kindness can also go a long way – and I have personally learned that if my approach is kind, then the outcomes are usually better. Kindness – and how we all treat ourselves and each other – has an intrinsic role to play in promoting and preserving wellbeing within our profession and wider society."
Starting out
Julie has worked in the insurance profession for more than 30 years and was appointed CEO of Aon UK in 2018, leading Aon's commercial risk, health and affinity businesses.
After leaving school aged 16, she joined a youth training scheme – like today's apprenticeship schemes – while also studying for a business diploma at Reading College, which included CII insurance modules. She earned an ACII qualification.
"I have always been a member of the CII since I joined in 1986. More recently, I reconnected with the organisation through my support of the Insuring Women's Futures initiative."
"I will continue to be very active for and with the CII in diversity and inclusion. There is a moment in time right now where the current circumstances in the world are such that awareness, appetite and desire to bring about positive change are very great and we cannot afford to miss this moment."
"I am very encouraged by how the profession as a whole is taking responsibility and responding."
The evolution of Chartered status is also a factor Julie feels is key to the profession and she is enjoying working with the CII in developing how it applies to the new ways in which risks are being mitigated.
"The world is changing and our traditional approach is not going to remain in the long term. We are enormously proud of our 300 years of history, and so we should be, but we must adapt to the new realities," said Julie.
Shifting landscape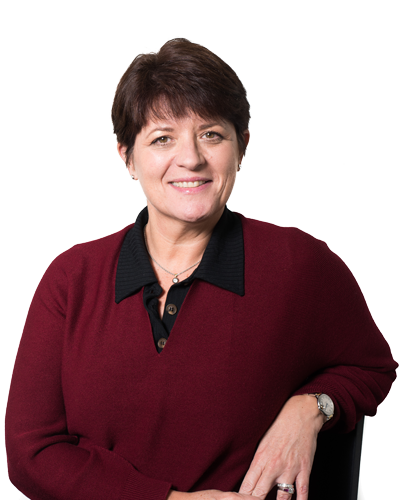 New talent is vital to the future of the profession, according to Julie, who feels there are two important elements insurance businesses must closely consider.
"Firstly, the risk dynamic our customers face is changing, for both consumers and businesses, so we need diverse thinking to respond to the shifting landscape of risk."
"But things are also changing in terms of skills. The way we do our jobs is evolving and you cannot escape the pace of technological change."
"My generation was not born with a keyboard at its fingertips and does not believe that a conversation can take place without saying a word."
"There are many things we previously did not consider normal behaviour but which a whole wave of younger customers does. They adopt and understand new technology at a pace that our organisations must match."
Technical knowledge is also essential, says Julie, and a factor that she will aim to support during her presidency.
"The CII plays a critical role in supporting continuing professional development, improving standards and professionalism, but equally in bringing together the depth and breadth of the profession."
"I am thoroughly enjoying working with the best and the brightest talent from across the diverse spectrum of our profession and doing my part in helping new solutions emerge," she concludes.