Our performance
Annual report 2020
We introduced 10 strategic measures in 2017 to demonstrate the impact of our transformation programme.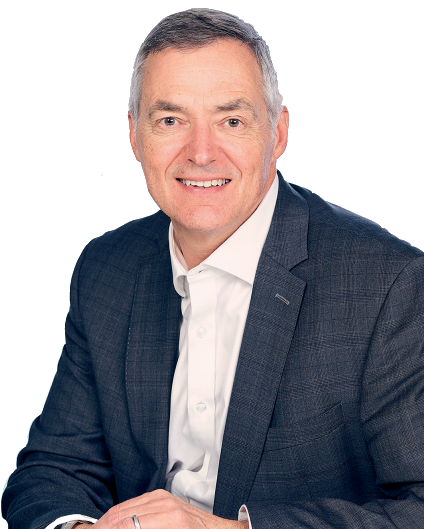 Since then, we have updated these on an annual basis to reflect the progress that we are making. Commenting on the critical importance of the delivery of these measures, John Bissell, Chief Operating Officer, said:
"In 2016, we took the first steps to evolve the CII by giving it the tools to function in the modern world. That work has stood us in good stead in the midst of the pandemic, with the full adoption of anytime, anywhere working; the launch of our new on-line shop; the success of our online events and the far-sighted digital CPD strategy of the Local Institutes and our Societies.
It has, of course, not been without its issues, most notably around exam provision as amid the pandemic we switched, from physical centre dependent paper-based assessments to on-screen remotely invigilated ones. We were proud to have been able to deliver more than 42,000 exams in 2020. However, despite this, we have worked hard to learn from the experience and we are now far better prepared for the on-line exam learning and assessment challenge than we would have been without the spur provided by world events.
There is still much to improve in the years ahead, such as the benefit to both the CII and members that will come from an effective customer relationship management (CRM) system and improved Learning Management tools. At all times we must also remember to maintain our focus on the other legs of our delivery strategy, namely remaining relevant to the profession and promoting inclusion to properly reflect the needs of our members and wider society."
2020 performance against our strategic measures:
We introduced strategic measures in 2017 to demonstrate the impact of our transformation programme. One of these measures – pride of place – is no longer measured but the other nine have been updated on an annual basis to reflect the progress that we are making.
1. Public Trust: 0-8-1
Every year, the CII's Public Trust Index surveys 1,000 consumers and 1,000 small businesses to find out how important nine measures of trust are to consumers; and how well insurers are meeting their expectations. We then group our findings under three headings, "maintain" "improve" and "urgent action". In 2020, there were none of the measures in "maintain", 8 in "improve" and one, loyalty, was in the "urgent action" space. The aim over time is to move the measures into the "maintain" space. (2019: 0-8-1)
2. Building a united profession: 22,833
Total number of individual members holding one of the CII's Chartered titles: Chartered Insurer; Chartered Insurance Broker; Chartered Insurance Practitioner; Chartered Insurance Risk Manager; Chartered Insurance Underwriting Agent and Chartered Financial Planner (2019: 23,373)
3. Relevant learning: 13,296
Volume of new individual learners purchasing study materials, exams or coursework with no known purchase history for the previous five full calendar years (2019: 18,577)
4. Engaged membership: 125,420
Total members (2019: 129,151)
5. Insightful leadership: c.140,000
People attending CII events that promote the profession to new talent (2019: c.53,000). The growth is driven by the significant increase in digital events during the pandemic.
6. A great big world: 11.2%
Percentage of group revenue from outside the UK (2019: 11.0%)
7. Service effectiveness: 71.5%
We have adopted the Institute of Customer Service (ICS) satisfaction index (UKCSI) benchmarking customer survey results. Our latest position was 71.5 (2019: 79.3), versus a UK all sector average of 76.8. (2019: 77.1)
8. Made simple: £153k
Revenue per full-time employee (2019: £191k)
9. Pride of place: 78%
In 2020 we achieved an average of 78% of colleagues responding favourably to questions across six broad categories - communication and collaboration, culture, performance and development, reward and recognition, leadership, and engagement (2018: 74%, engagement was not measured in 2019).