About us
Annual report 2020
Our vision:
"Working together, as one united profession, we will drive confidence in the power of professional standards"
Coronavirus update
Our plans for 2020 were significantly impacted by Covid-19. It has changed the way we work and deliver services, and we have benefited hugely from the modernisation of our systems, however it has not been without difficulties. The resultant impact was a material reduction in our planned revenue for 2020 from exams and in-person events.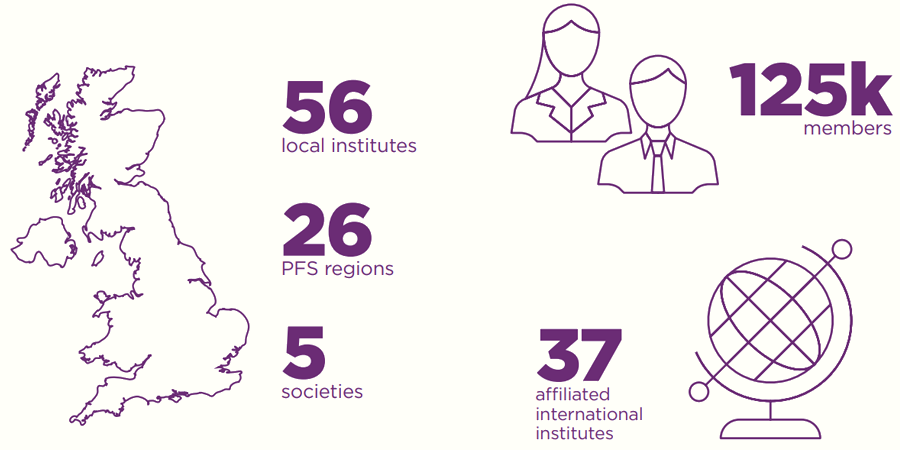 The CII's Royal Charter clearly states that our purpose is to "secure and justify the confidence of the public in insurance and related financial services". This recognises the breadth of our profession and our responsibility as the only professional body across short-term products, general insurance, long-term products, protection, employment benefits and pensions, and pure advice-based financial planning for long term wealth creation.
Purpose and vision
Our purpose is therefore articulated as "building public trust in our united profession", and our vision as "working together as one united profession, we will drive confidence in the power of professional standards" with our overall motto being "Standards. Professionalism. Trust."
Delivery
Over the last 5 years we have focussed our activity on the following to deliver our purpose and vision:
Giving valued and insightful leadership;
Providing relevant and effective learning; and
Building an engaged membership
To support delivery of this, we recognised the need to be fit for purpose ourselves as the CII and we committed to focus on relevance to the profession, modernising our own organisation to best serve our members, students and corporate customers as an effective international organisation, and diversity to properly reflect and understand the needs of all of our stakeholders and wider society.
Our members
We recognise that as the professional body, we can only deliver change through our members doing their work every day, and we need to equip them to do this properly, as professionals, hence our overarching focus of working with the profession to foster "more member professionals to serve the public".
We also recognised the need to continue to influence corporate employers in the sector to adopt the same concept of professionalism. This is the importance of the designation of both individual and corporate Chartered status. The essence of this status is a public declaration of commitment to nurturing knowledge but even more importantly through committing to a published code of ethics - customer centricity and giving back to society - which collectively form the Chartered ethos.
Our current focus
We have made considerable progress delivering our purpose and vision over the last 5 years, however we recognise that there are three core areas which need more work:
improving our provision of a relevant customer proposition;
being an effective International organisation; and
engendering the right people skills and culture.
We are now working to a three-year plan to "finish what we started" and "build back better post pandemic".