Inga Beale elected new Chartered Insurance Institute president
News
Dame Inga Beale, ACII, Chartered Insurer has been elected the 121st president of the Chartered Insurance Institute (CII) at the professional body's Annual General Meeting held in London today.
Dame Inga Beale is the first female chief executive officer at Lloyd's - the world's specialist insurance market and has held a number of senior positions at Canopius Group, Zurich, Converium and GE Insurance Solutions. She succeeds John Moore MBE, Chartered Insurance Broker and Chairman at Thomas Carroll Group. CII members also voted Jonathan Clark, ACII, Chartered Insurance Practitioner as CII deputy president.
Commenting on her election, Inga Beale said: "Attracting a new generation of digitally savvy talent will be crucial to our success in meeting the future needs of a more diverse and demanding group of customers across the globe. That's why I have chosen New Talent as the theme to underpin my presidency of the Chartered Insurance Institute."
Sian Fisher, CII chief executive, said: "It is a great pleasure for me to welcome Inga Beale as the new president of the CII. Her extensive experience and achievements in the market will be a welcome addition and I very much look forward to working with her in the coming months. I would also like to congratulate Jonathan Clark as deputy president and thank John Moore for all his hard work and dedication in his year as CII president."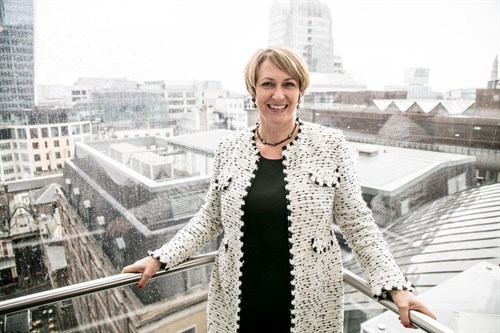 This document is believed to be accurate but is not intended as a basis of knowledge upon which advice can be given. Neither the author (personal or corporate), the CII group, local institute or Society, or any of the officers or employees of those organisations accept any responsibility for any loss occasioned to any person acting or refraining from action as a result of the data or opinions included in this material. Opinions expressed are those of the author or authors and not necessarily those of the CII group, local institutes, or Societies.