Testimonials
What do participants think of the programme?
The New Generation programme has been running for four years and has received consistently positive feedback from participants during that time. Here is some of the feedback we have received from previous years' group members: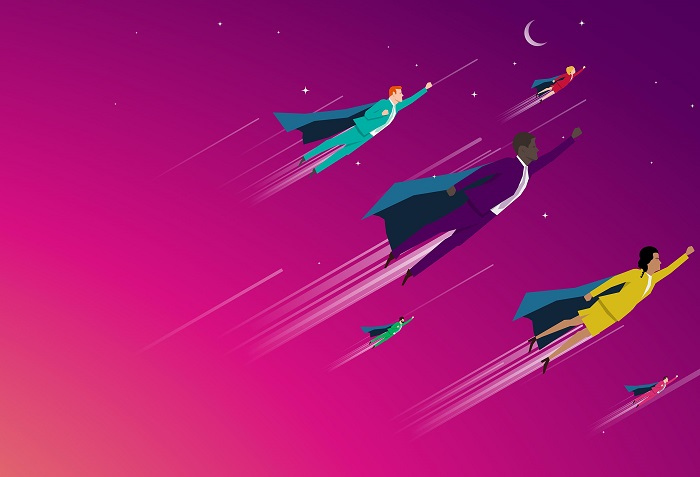 "You get the chance to meet like-minded professionals, who have the ambition to make a difference. You help to create a project that's worthwhile and where your voice is heard."
Mike Wilson, Senior Underwriting Developer, Pacific Life Re, member of Underwriting group 18/19
"New Gen, was a great experience, it has helped boost my confidence in my approach to my work which has been noticed by others. I learnt so much from this programme, it was a great opportunity that I am so glad I applied for" 
Pritesh Thakrar, Catastrophe Analyst, Liberty specialty Markets, member of the London Market group 18/19
"Overall, the New Generation programme has been a valuable and insightful experience. The training provided and opportunities to go 'behind the scenes' in places such as the FCA and the Houses of Parliament were eye-opening. The media training day in particular stood out as a highlight, and the hints, tips and practical training provided should stand us in good stead for our future careers.

In terms of the project, researching a variety of industry issues and focusing in-depth on one topic provides the opportunity to learn about areas of insurance you may not be familiar with, which gives you a more rounded view of the industry.

One of the main benefits of the programme is developing professional relationships and friendships with other members of the programme, particularly in your own group but also across the other faculty groups. The networks we have built and the opportunity to spend time with peers at similar points in their career will be an ongoing benefit. The exposure to senior insurance experts gained from presenting to the Faculty board is another rewarding experience."

Eamonn Geoghegan ACII Chartered Insurer, Portfolio Analyst, AXA Insurance, member of Underwriting group 16/17
"It was a great opportunity to meet people working in the industry from around the country. Was great to share experiences and ideas and to work together to try and achieve a common goal.
The social element was also great, as were the training sessions separate from the main project such as the media training days."

Christopher John, Account Handler, Miller Insurance, member of Broking group 16/17 
"I am very happy that I applied for the New Generation Programme for a number of reasons. Over the 12-month programme, I gained some valuable career enhancing experiences and met some fantastic people that I am still in contact with today and no doubt will be for my future career.
The programme is a very well thought through mix of challenging tasks and enjoyable social functions that help you to consider not only your own place in the profession but the profession as a whole.
I would highly recommend anyone who is ambitious and wishing to make their own mark on the insurance profession to apply."

Andrew Roberts ACII, BA (Hons) Chartered Insurance Broker | Client Service Advisor, Aon Risk Solutions, member of Broking group 16/17