Alan Clamp biography
Member and Chair of the Education and Learning Committee
Alan Clamp MA, PGCE, MBA, PhD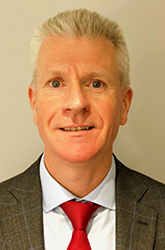 Alan Clamp is the Chief Executive of the Professional Standards Authority (PSA) for Health and Social Care. The PSA promotes the health, safety and wellbeing of patients, service users and the public by raising standards of regulation and voluntary registration of people working in health and care. It is an independent body, accountable to the UK Parliament.
Alan was previously the Chief Executive of the Security Industry Authority (SIA). The SIA is a public body established under the Private Security Act 2001 to regulate private security in the UK. Between 2011-2015 Alan held the post of Chief Executive at the Human Tissue Authority (HTA), an independent regulator sponsored by the Department of Health. Prior to this he worked in regulation in the education sector, including several years at Ofsted. He has had an advisory role in qualifications regulation since 1995.
In addition to working for 20 years in regulation, Alan served on the Qualifications Committee at the Bar Standards Board (BSB) between 2013- 017, is a Member of the Advisory Panel of Experts at the BSB (Regulatory Policy and Theory) and is a member of the Executive Leadership for Regulators Committee at CLEAR (Council on Licensure, Enforcement and Regulation).