Annual General Meeting
2019
At our AGM held on 26 June 2019 at the Principal York, Nick Turner was elected as the new CII President. Nick who served as president of the PFS from 2016 to 2017 has worked within insurance for more than 34 years.
He began his career with AXA where he fulfilled a wide variety of distribution and business development roles across both life and general insurance.
Since leaving AXA, Nick has worked with NFU Mutual, where he became a member of the board in 2013. With NFU Mutual he is primarily responsible for the group's agency network and the distribution of general insurance.
He is also chairman of MSIL, NFU Mutual's subsidiary responsible for the provision of financial advice and pension, investment, and protection propositions.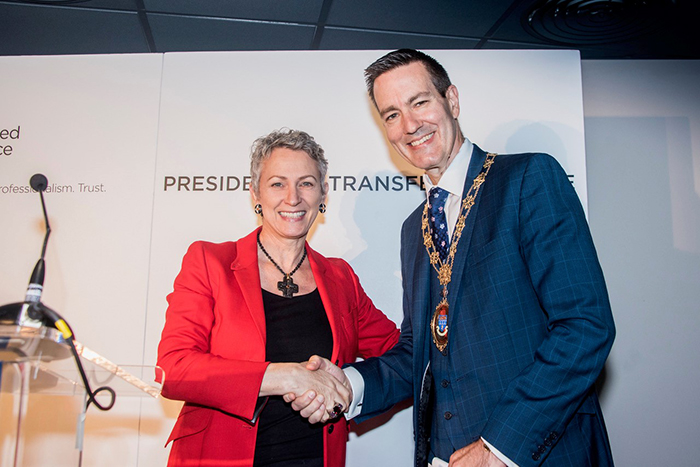 Also joining the CII Board is Julie Page, who will be taking on the position of Deputy President. Julie is the Chief Executive Officer for Aon UK, and has worked within the insurance profession for more than 30 years.
See the full AGM report of voting (PDF).
The other big news from the AGM is that members have voted in favour of modernising the institutes Bye-laws.
Bye-law changes
The Bye-law changes will now be put to Privy Council for final approval to form part of the professional body's constitution.
The changes include:
Introduction of a new Chartered title – a Chartered Insurance Underwriting Agent title is set to be introduced to align the Chartered titles available from the CII
Modernising general meetings (including the AGM) – members will be able to electronically attend and participate in general meetings
An Independent Chair will be appointed to the Board – having an Independent Chair rather than the President acting as Chair will enable the President to focus on their ambassadorial role
The Board will have four Engagement Members – These roles will be open to any CII Member who has current experience of member engagement (such as local institute council members, members of PFS regions, members of the international advisory groups, etc) and mechanisms will be developed to ensure they can engage with all members
Watch the AGM
The recording of the AGM is now available to view.